Coming Home in April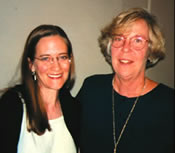 The annual UIW Homecoming and Reunion is in preparation for the weekend of April 11-13, 2003. Although there are some free events on Friday night and Sunday, the majority of the activities are on Saturday to benefit those who must be home in time for the new workweek.
It is a time to revisit the campus and perhaps re-discover it, and also a time to arrange to meet and visit with Incarnate Word friends. The bookstore, for example, has a new and much larger location on the upper campus complete with a Starbucks attached. The uninitiated will learn what we mean by the "upper campus" and for a hint, see the cover of the fall issue of The Word.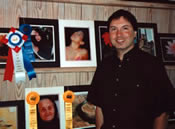 Whatever the "official" schedule, there is always time and space for conversation. Brackenridge Villa becomes Homecoming Headquarters for the weekend, one of those places to sit and visit, or stroll down memory lane through the pages of yearbooks, scrapbooks, videos, publications and other memorabilia.
The annual Sister Charles Marie Frank Lecture and Poster Presentations in Nursing are on Friday evening in Marian Hall. The speaker for 2003 is Dr. Lynn Wieck, President of the Texas Nurses Association and owner of her own research company, which focuses on the emerging workforce. This event is also open to the public and offers continuing education credit for the working professional.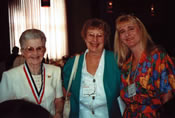 The major event is the Saturday luncheon in Marian Hall for all alumni/ae which honors diamond alumni/ae of fifty years or more, the golden anniversary class of 1953 and the silver anniversary class of 1978. Reunion classes are those graduation years ending in a "3" or an "8." Throughout the day there are campus tours, especially to the new Gorman Business and Education Center and the new Bookstore and Sky Room, the magnificent Mabee Library, book signings, athletic games, theatre, and ending with a gala mixer at Brackenridge Villa and an evening free to visit with friends.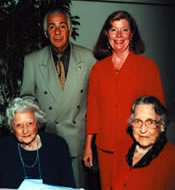 This year the Sunday liturgy will be the Palm Sunday Mass in the Motherhouse Chapel followed by a reception in Centennial Hall. Other free events will be added to the schedule closer to the event.
UIW Homecoming is lots of fun and inexpensive. It is open to all graduates and former students of all years. If you need some help with travel or housing plans now is the time to contact the Alumni Office, and everyone should ask for a 2003 registration form and schedule of events.