Good Medicine


Heading the new UIW School of Pharmacy. (read more)
A Sense of Astonishment
Faculty Member Dr. John Perry . (read more)

Inspired Writer Becomes a Nurse


Dr. Teddy Jones (read more)

UIW Executive Council 2005-2006


(read more)

Cardinal Athletics


(read more)
Class Notes

Major Gift Starts a New Scholarship at UIW


(read more)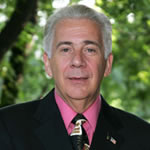 "For the first time ever, we surpassed the 5,000-mark in overall student enrollment (that includes undergraduate, graduate, ADCaP and online)."
(read more)