Dream Becomes Reality


Folk family finds new Pharmacy school. (read more)
Mom Knows Best
A UIW alumna sees her children enter into their first year with Incarnate Word. (read more)

Professor Sally Said


Professor weaves new definition of foreign language (read more)

In Sync With Choice


Swimmer Jenn Holmquist chooses UIW over chance at Olympics (read more)

Olympic Dreams


Former UIW athlete works behind the scenes at 2004 Olympics. (read more)
Class Notes
New Chairs to the Development Board

Light the Way 2004


More than 850,000 lights illuminated the night sky at UIW to kick off the 19th Annual Light The Way celebration. (read more)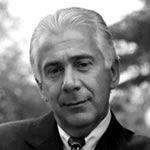 "At a time when many private universities are experiencing declining enrollments, we have approximately 400 more students now than we did at this time last year."
(read more)